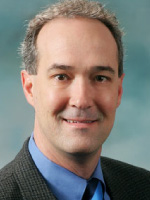 A graduate of the University of Kansas School of Medicine, Dr. Metz has served in medical staff leadership at Olathe Medical Center including chief of surgery.
His undergraduate degree is in cell biology, and he studied at the University of Missouri-Kansas City Dental School before returning to KU to study medicine. Following graduation, he completed his internship in General Surgery at St. Luke's Hospital in Kansas City, followed by a residency in Otolaryngology-Head and Neck Surgery at the KU Medical Center.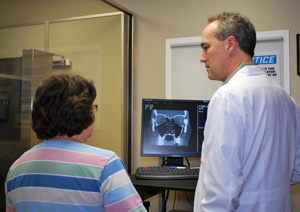 Dr. Metz is board-certified by the American Board of Otolaryngology and is a member of the Alpha Omega Alpha Honor Medical Society and the Kansas City Society of Ophthalmology and Otolaryngology. He is called upon regularly to make presentations on sinusitis and other topics before professional meetings.
Dr. Metz is a lifelong resident of the Kansas City area. He and his wife have two daughters.