Ron Burch, MA, CCC-A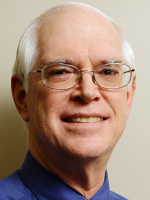 Ron Burch is a staff audiologist at Midwest Ear, Nose & Throat, LLC He holds a Certificate of Clinical Competence from the American Speech-Language-Hearing Association and is licensed by the State of Kansas to practice audiology and dispense hearing aids.
Mr. Burch received his Master's Degree from the University of Tulsa and extended his audiology education at the University of Kansas. He has over 20 years of experience in the Kansas City area.