Christopher Rose, MD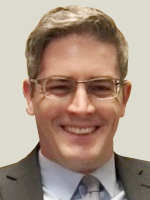 Dr. Christopher Rose studied at Indiana Wesleyan University and earned a degree in Bachelor of Science. He went on to complete his medical school training at the University of Oklahoma where he graduated with Alpha Omega Alpha honors. He then proceeded to a five-year residency program in Otolaryngology at Wayne State University.
Dr. Rose is a board-certified Otolaryngologist and a member of multiple medical societies. He has published several medical articles in peer-reviewed journals and presented at multiple conferences.
His main focuses are cosmetic and functional nasal surgery, sinus disease and surgery, ear implant surgery, allergy therapy, thyroid and salivary gland surgery, and many others.