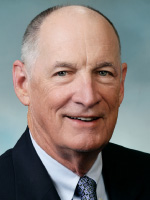 Dr. Zimmerman is a graduate of the University of Texas Southwestern Medical School in Dallas. He is a Fellow of the American Academy of Otolaryngology-Head and Neck Surgery and of the American College of Surgeons. Dr. Zimmerman is board-certified by the American Board of Otolaryngology.
After graduation from Trinity University in San Antonio, he served for three years as a lieutenant with the U.S. Army. Following graduation from medical school, a residency in General Surgery at St. Luke's Hospital in Kansas City and a residency in Otolaryngology at the University of Kansas Medical Center, Dr. Zimmerman returned to Texas, where he was in private practice for five years in Corsicana.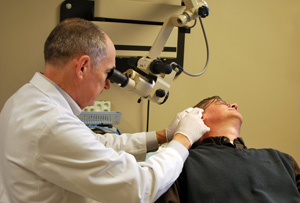 He returned to Kansas City in 1987 and since then has been on the staff of Olathe Medical Center, where he has chaired the Surgical Administration Committee and served on the Credentials Committee.
Dr. Zimmerman and his wife Jan live in Overland Park. They have three grown children.